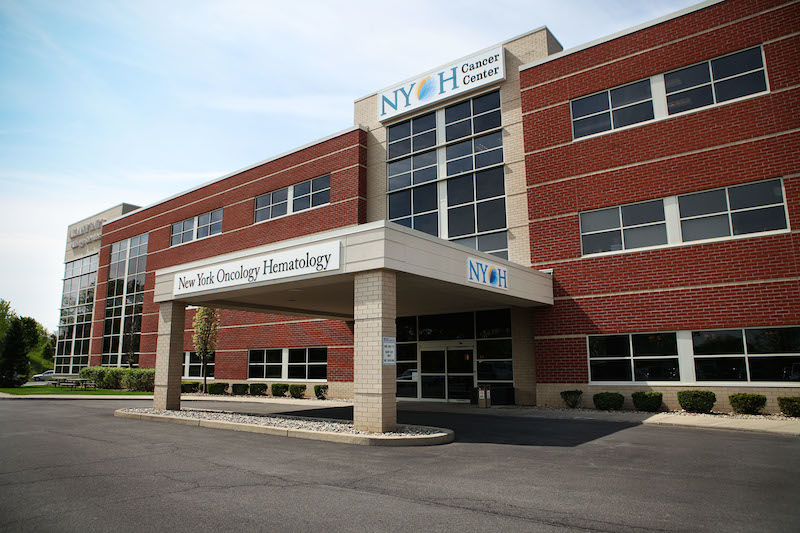 NYOH to Temporarily Merge Albany Medical Center Office with Patroon Creek Location
Move Will Assist Hospital in Meeting Governor Cuomo's Call to Expand COVID-19 Capacity
New York Oncology Hematology will temporarily merge its Albany Medical Center office, located inside the hospital, into its Patroon Creek location in Albany.
NYOH is giving Albany Medical Center access to its 19,000 square foot office to assist the hospital in caring for COVID-19 patients. Governor Andrew Cuomo recently called on hospitals across New York State to expand capacity by at least 50%.
Beginning Monday, April 6, all NYOH patients who are typically seen and treated at our Albany Medical Center office will be rescheduled at our Patroon Creek location, about 15 minutes away. Patients are being contacted by NYOH staff to ensure a smooth transition to the new location.
NYOH has also temporarily merged its Troy office into both the Patroon Creek and Clifton Park locations.
Cancer patients can be more susceptible to viruses, including COVID-19, because of weakened and compromised immune systems. Some cancer treatments, such as targeted therapies, steroids, as well as some cancer types, like blood cancers, can result in an impaired immune system.
NYOH has already moved all non-urgent appointments to later dates at all locations. As a result of this safety precaution, we are currently seeing fewer patients each day in our offices. By temporarily merging offices, we can fully utilize our staff and resources to provide the best possible care for patients.
NYOH will remain open and continue to treat patients, per New York Executive Order 202.6: Essential Services.