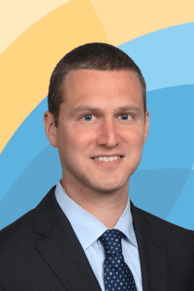 NYOH recently welcomed Dr. Benjamin Laser to our medical staff, expanding our radiation oncology service offering.

Our Practice President and Radiation Oncologist, Dr. Todd Doyle, emphasized, "Dr. Laser's integration into our committed NYOH team marks a significant stride. His extensive expertise and dedication to excellent patient care seamlessly align with our mission of delivering exceptional healthcare services. We are confident his contributions will further enrich our practice and empower our patients to continue scripting their unique stories."

Dr. Laser's certification from the American Board of Radiology in Radiation Oncology highlights his dedication to upholding the highest care standards. This certification underscores his commitment to providing patients with the most advanced and effective treatment options.

"I am truly excited to join the team at New York Oncology Hematology. Being part of an organization that is dedicated to providing outstanding patient care and continuously advancing cancer treatment is an inspiring opportunity. I look forward to contributing my expertise and collaborating towards achieving the best possible outcomes for our patients," said Dr. Laser.

Dr. Laser earned his medical degree at the University of Maryland School of Medicine and holds a Bachelor of Science in Biology from the University of Michigan. He completed his residency at Henry Ford Hospital in Detroit, MI and University of Maryland Medical Center. Dr. Laser refined his expertise through post-doctoral training in radiation oncology at the University of Maryland. Prior to joining NYOH, he conducted research at the renowned Memorial Sloan Kettering Cancer Center. This extensive background showcases Dr. Laser's commitment to advancing cancer care and highlights his valuable contributions to NYOH's team.

Dr. Laser will primarily operate from our Albany Cancer Center in Patroon Creek and also serve patients at our Clifton Park Cancer Center, underscoring NYOH's dedication to providing accessible, comprehensive healthcare services.