Ira Zackon, MD and Courtney Bellomo, MD, were the featured guests on WAMC, Northeast Public Radio's most recent "Medical Monday" call-in program. The physicians discussed new developments in stem cell transplant treatment, New York Oncology Hematology's growing stem cell transplant program and answered listener questions on a variety of cancer topics.
Listen to a podcast of the program.
Dr. Zackon directs NYOH's Stem Cell Transplant program, located at our Albany Medical Center practice. Dr. Bellomo was recently hired by NYOH to focus on hematology and stem cell transplant.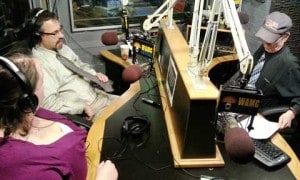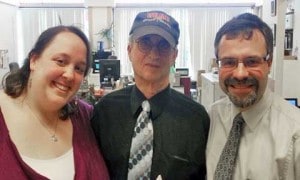 In the above photos, Drs. Zackon and Bellomo join Dr. Alan Chartock, President of WAMC and host of the "Medical Monday" program.