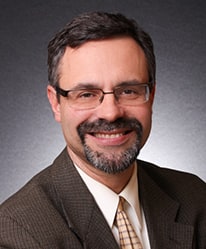 Ira Zackon, MD, President of New York Oncology Hematology, discusses the benefits and challenges to cancer patients and their caregivers as more oncology and hematology care moves to an outpatient setting, including NYOH's Stem Cell Transplant program.
Full article text:
Cancer Caregivers Offer Help for Shorter, More Stressful Periods
Report says caregivers provide more intense help than for other illnesses
By Claire Hughes
Friday June 17, 2016 in Albany , N.Y. (Skip Dickstein/Times Union)
A cancer diagnosis is always a major disruption, and for Kim Hans, there were two in her family last year.
The 52-year-old Loudonville woman's brother and sister were diagnosed with stomach cancer. A second brother was found to have the gene that predisposed him to the illness, sending him down the road toward preventive surgery. The sole sibling found not to carry the gene, Hans became a family caregiver.
A manager in radiation oncology, she helped her siblings consider medical options and accompanied them to frequent doctors' appointments, both in Albany and New York City, where her sister lives. She wouldn't have done anything else. But the suddenness and intensity of her family's needs, as well as her own emotions, have taken a toll.
"I was sad all the time and crying over everything, and just trying to figure out, how did this happen?" Hans said. "I'm still in shock and it's been over a year."
Family and friends who tend to cancer patients bear a different kind of stress than other caregivers, a report due out Monday has found. Cancer caregivers provide support in shorter, more intense bursts than those who care for family with chronic conditions, like Parkinson's disease or dementia, according to "Cancer Caregiving in the U.S.," a report from the National Alliance for Caregiving, a Maryland-based nonprofit. They spend an average of 33 hours a week caregiving, compared to 24 hours for others, and are more likely to perform medical or nursing tasks. They also report higher levels of stress than other caregivers.
"That says that cancer caregivers maybe need specific supports for a shorter time period," said Gail Gibson Hunt, president and CEO of the National Alliance for Caregiving.
Key among those needed supports, Hunt said, are increased training for the care they provide, and insurance coverage for more in-home care and support, like home health aides, for instance.
In recent years, caregiving has been a focus of AARP, the lobby for older Americans, and received attention from policy makers, as Americans live longer and health reforms seek to cut down on costly hospital stays. That has left more care to be done by family and friends.
The National Alliance for Caregiving decided to look specifically at cancer caregivers at the request of the National Cancer Institute and others, Hunt said. The nonprofit coalition culled the data from a nationally representative study, "Caregiving in the U.S. 2015," completed with the AARP Public Policy Institute.
Hans is a pretty typical cancer caregiver. They tend to be women (58 percent) at an average of 53 years in age and usually provide care to a relative, according to the National Alliance.
Some 72 percent of cancer caregivers report providing medical or nursing tasks, including administering injections or maintaining catheters. Many, 43 percent, say they are unprepared to perform them.
More cancer patients get outpatient treatments than they did several years or even a decade ago. That's often good for patients, especially the younger ones, who want to participate in work or family life to the extent that they feel well enough to. But it places more of a burden on others at home.
"The way we are able to deliver care and manage side effects does keep more people doing the things they do in their lives," said Dr. Ira Zackon, president of New York Oncology Hematology, a large area cancer doctors' group. "But there is unpredictability to it. The caregiver becomes an increasingly important part of helping to manage things."
When more support than the family can provide is needed, many caregivers must pay out of pocket to get it, Zackon said.
"The support services are under-reimbursed and not as easy to find," Zackon said. "So that's where the challenge comes."
Though there are quality-of-life benefits of outpatient care, Hunt said the move away from hospitalization is driven by those who pay for it — private insurance companies and government payers like Medicare and Medicaid. She believes they should pay to support unpaid caregivers in their homes.
Zackon said there is a model for doing this at NYOH. Some Capital Region cancer patients receiving stem-cell treatments, accompanied by intensive chemotherapy, are able to avoid going to hospitals in New York or Boston through arrangements with insurance coverage that cover added medical support at home.
On the bright side, cancer caregivers are more likely than others to have conversations with doctors and other medical professionals about the care they need to provide.
But like other caregivers, they report needing help with managing their own stress and keeping their care recipients safe. They are almost twice as likely to report needing help making end-of-life decisions.
To manage her stress, Hans now goes to counseling, practices yoga and meditates. She has also joined support groups.
"You've got to take care of yourself," she said, "if you're going to take care of them."
chughes@timesunion.com • 518-454-5417 • @hughesclaire