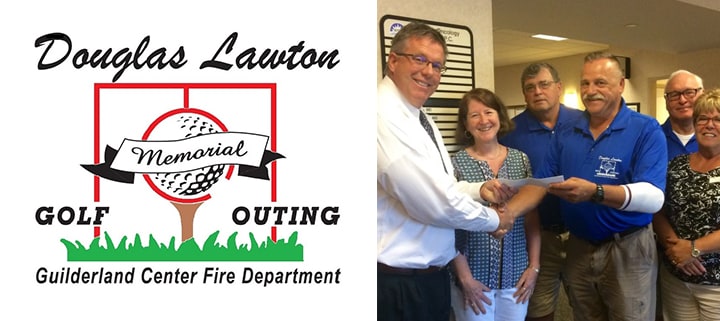 Get your clubs ready for the third annual Douglas Lawton Charity Golf Outing on Wednesday, July 19th at Orchard Creek Golf Club in Altamont, NY. Sponsored by the Guilderland Center Fire Department, the event honors of Douglas Lawton, a Guilderland firefighter, who died of cancer in 2014.

Proceeds from the event support the NYOH Community Cancer Foundation, which provides hundreds of local cancer patients and their families with emergency financial support, such as grocery and gas cards, during treatment. In the photo, a check is presented to the foundation, following the 2016 golf event.
For more information, or discounted early registration, contact Ed Makowski at: emakowski@gcfd.net
or Tom Lawton at trl2203@yahoo.com or 518-861-1071.