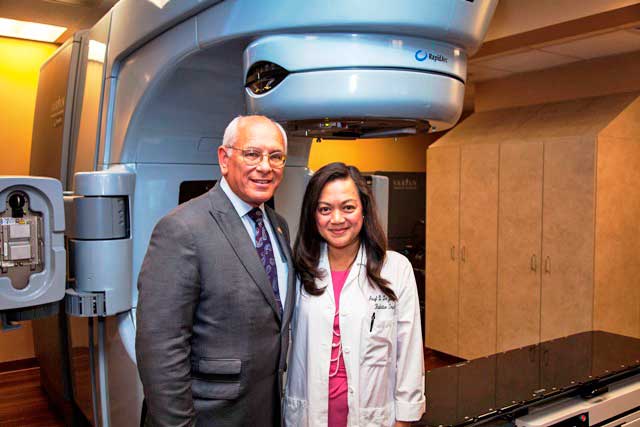 New York Oncology Hematology recently hosted a roundtable event with U.S. Representative Paul Tonko at our newly renovated Amsterdam Cancer Center.
Congressman Tonko invited local health care providers, patients and researchers to join NYOH for a discussion about the Affordable Care Act's benefits for Capital Region women.
Arsyl De Jesus, MD, radiation oncologist at NYOH and Edwin Graham, Senior Vice President, US Oncology, were both featured speakers at the event.
Dr. De Jesus also demonstrated new radiation technology that is part of the $3 million investment in NYOH's Amsterdam practice. The new technology allows doctors to more precisely define the size, shape and location of tumors, providing the most advanced cancer radiation therapy available in the Fulton Montgomery Counties region.