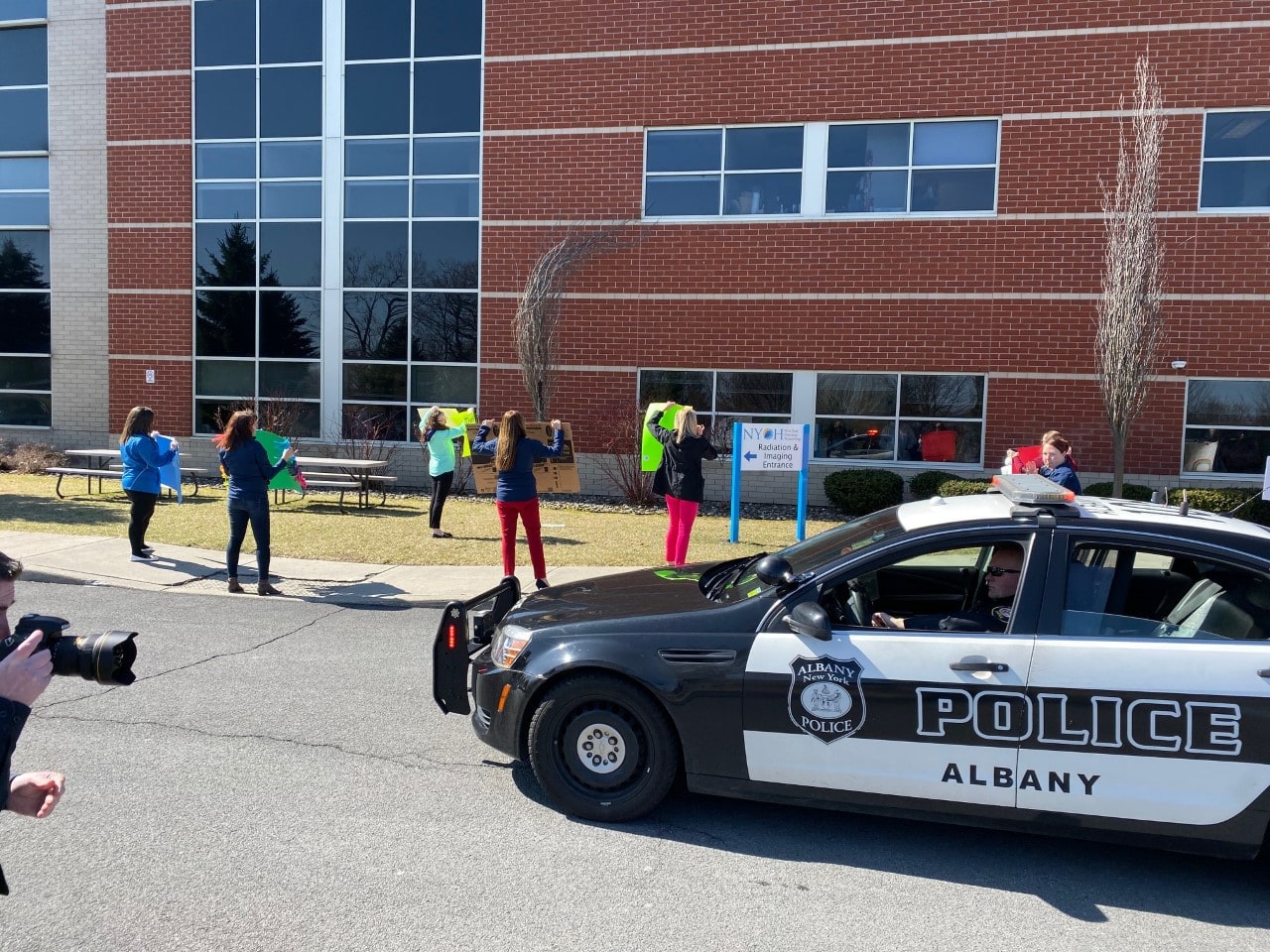 NYOH employees, currently working from home, gathered outside the windows of our offices to show their support for patients, nurses and other staff who continue to provide direct care.
Keeping social distance, they held signs and cheered outside the infusion suites to let the brave folks inside, who are giving and receiving treatment, know they are on our minds and in our hearts. To minimize the risk of exposure to coronavirus, patients can no longer bring guests with them to chemotherapy and other treatments.
The signs are being hung inside the offices, to continue providing encouragement.
Big thanks to Albany Police Department, Albany Fire Department, Amsterdam Police Department and Saratoga County Sheriff's Office for joining us to flash their lights and sirens in support. We also thank the many community volunteers who made signs!
Check out our Facebook page for more photos and videos!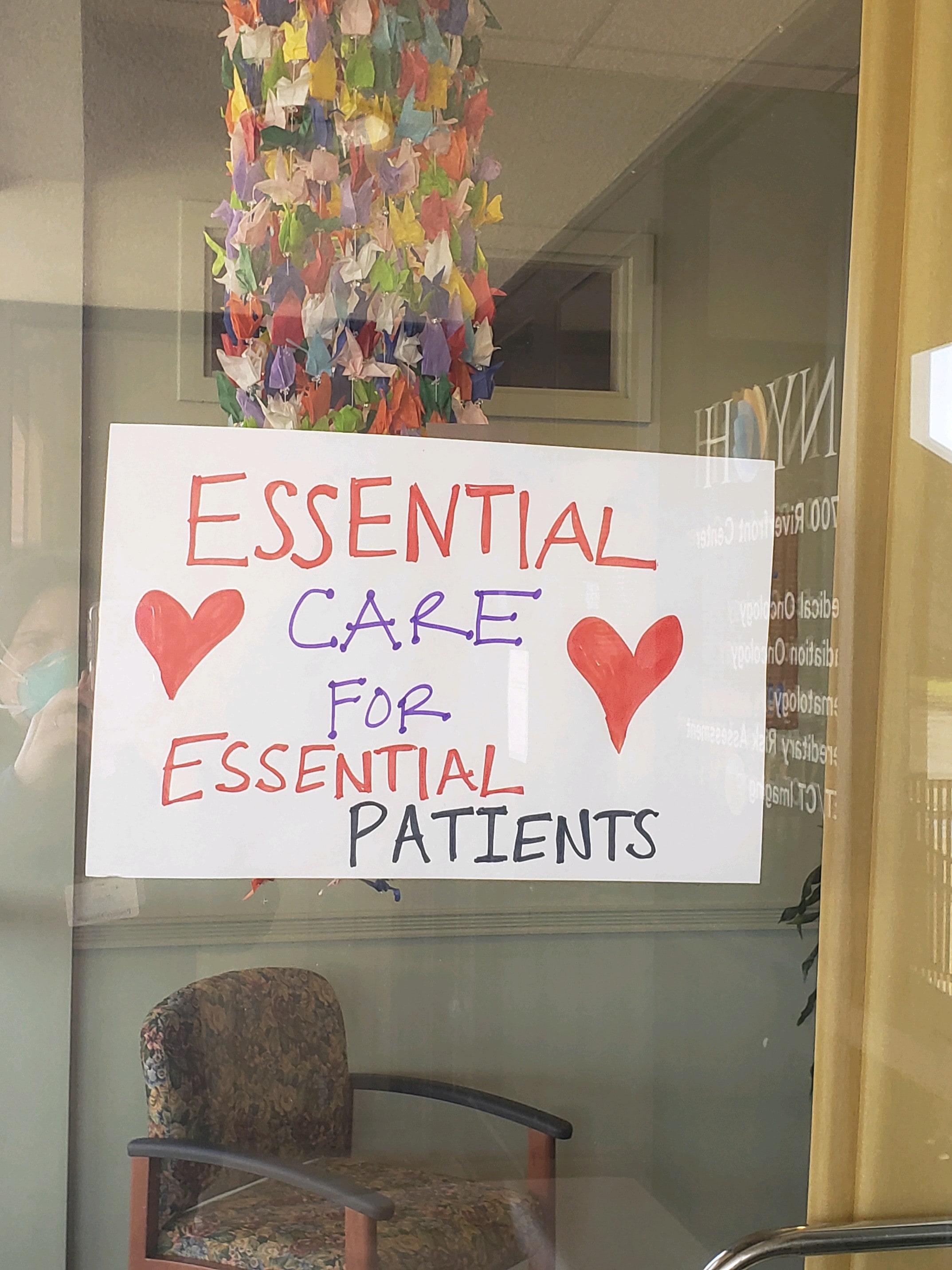 .