Mechanicville Stillwater Breast Cancer Walk donated a portion of their 2019 fundraising efforts to the NYOH Community Cancer Foundation. Thank you to the officers and the whole committee .. And, of course, a big THANK YOU to all who participated in the fundraising events throughout 2019!!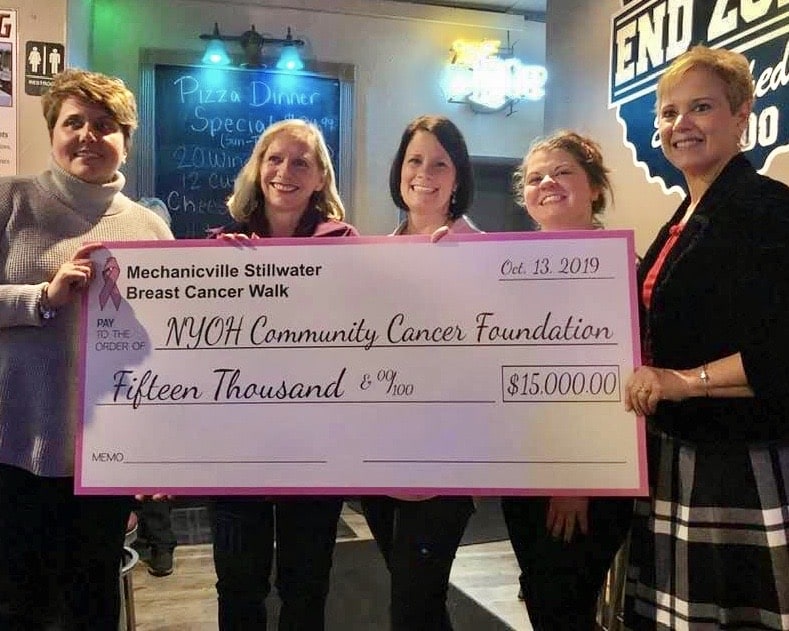 Pictured left to right:
Chrissy Ramnes Starks, Vice President
Deborah Dzingle, NYOH
Tina Bove Pugliese, President
Liz Mitchell, Secretary
Carmella Ramnes, Treasurer
NYOH Community Cancer Foundation is very grateful to be a recipient of the hard work of this community effort.