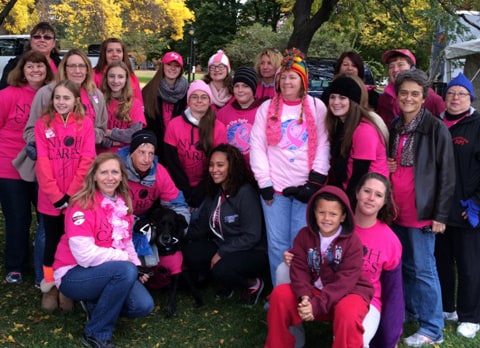 NYOH employees, patients and survivors are involved in dozens of organizations and events to support cancer research and provide needed services to those in treatment.
NYOH employees recently participated in Leukemia & Lymphoma Society's Light the Night event, as well as the Making Strides Against Breast Cancer run. From raffle baskets to bake sales, employees donate their own time and money to raise thousands of dollars on behalf of the patients we serve.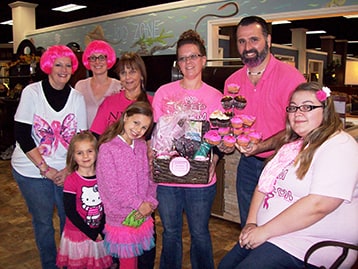 Amy Karas, an NYOH survivor, and her team at Ruby & Quiry in Johnstown, NY, create "pink patient bags" full of important items for breast cancer patients going through chemotherapy. Amy got the idea after completing treatment over five years ago. Ruby & Quiry recently hosted "Pink Day" at the store to raise funds.
At NYOH, we also support our NYOH Community Cancer Foundation, which provides emergency financial support to NYOH patients in need. If you would like to make a donation – or your organization would like to host an event to support the NYOH Community Cancer Foundation, please contact us at: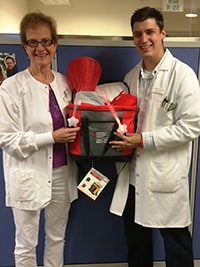 NYOH Community Cancer Foundation
449 Route 146 – Suite 101
Clifton Park, NY 12065
518-373-3800