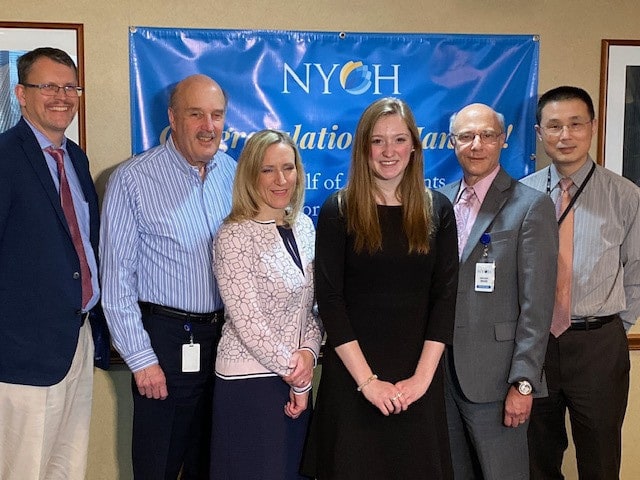 After Dr. Michael Willen caught a story on Newschannel 13 about a local high school student who was conducting cancer research, we invited Hannah Shell to tour NYOH and present her research findings to a group of physicians and research staff. Our team was able to show how cancer research translates into clinical research trials which lead to new cancer therapies.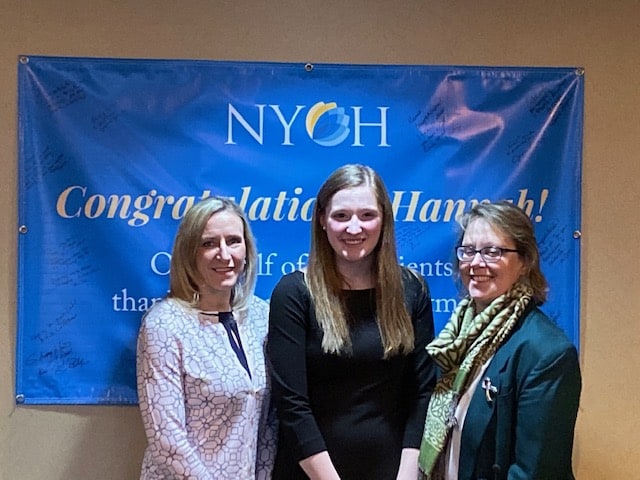 When Hannah was seven years old, her brother was diagnosed with Stage 4 neuroblastoma and received a new treatment that saved his life. Hannah's father is also a cancer survivor, so she has always wanted to conduct cancer research.
Hannah, who is a high school senior has conducted research on the MYC gene, as part of a special science class at Burnt Hills-Ballston Lake High School. She worked closely with physicians at Albany Medical Center and named a semi-finalist in the Regeneron National Science Talent Search.
Joining the NYOH team at the event was Cathy Jordan, an NYOH breast cancer survivor who has participated in multiple clinical trials. A scientist herself, Jordan was able to share the patient perspective and her own story of how clinical research trials have provided her with effective treatment in managing her disease.
We are grateful to Hannah for sharing her work and wish her the best of luck in college next year!