New York Oncology Hematology welcomes survivors and family members to participate in the 2015 Light the Night walk on Saturday, October 10th at 5pm. The walk is held at Siena College in Loudonville, NY.
Light the Night benefits the important work of the Leukemia Lymphoma Society, including important research and assistance for local families facing blood-related cancers.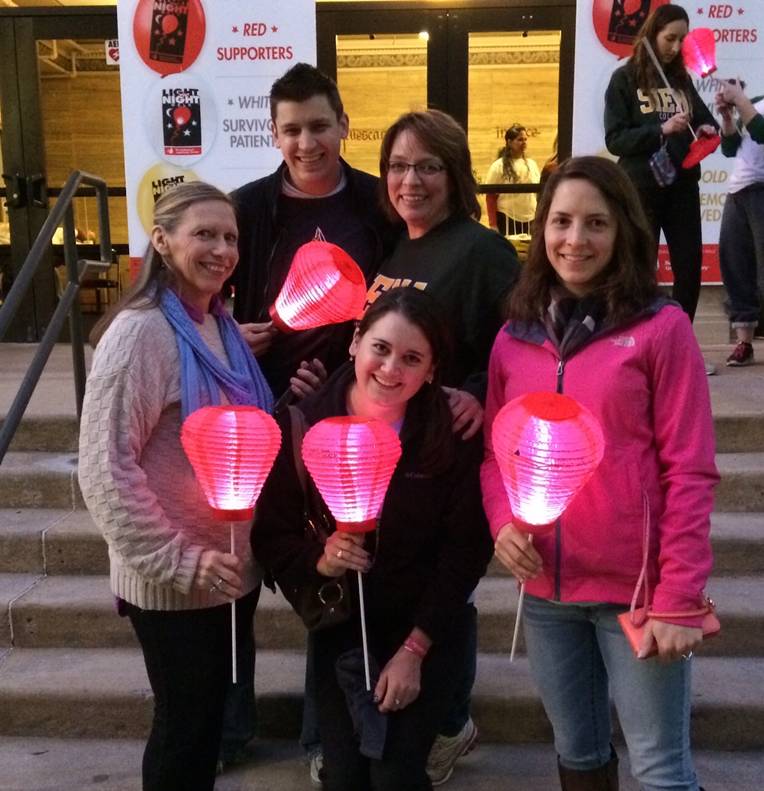 Each year, the "NYOH Cares" team participates in the walk, symbolically lighting the dark of cancer by carrying illuminated lanterns:
White for survivors
Red for supporters
Gold for those walking in memory of a loved one
To join the team and participate in the walk, or to help raise money, visit Light the Night, and enter NYOH Cares under "Team Name."
We look forward to walking with you!