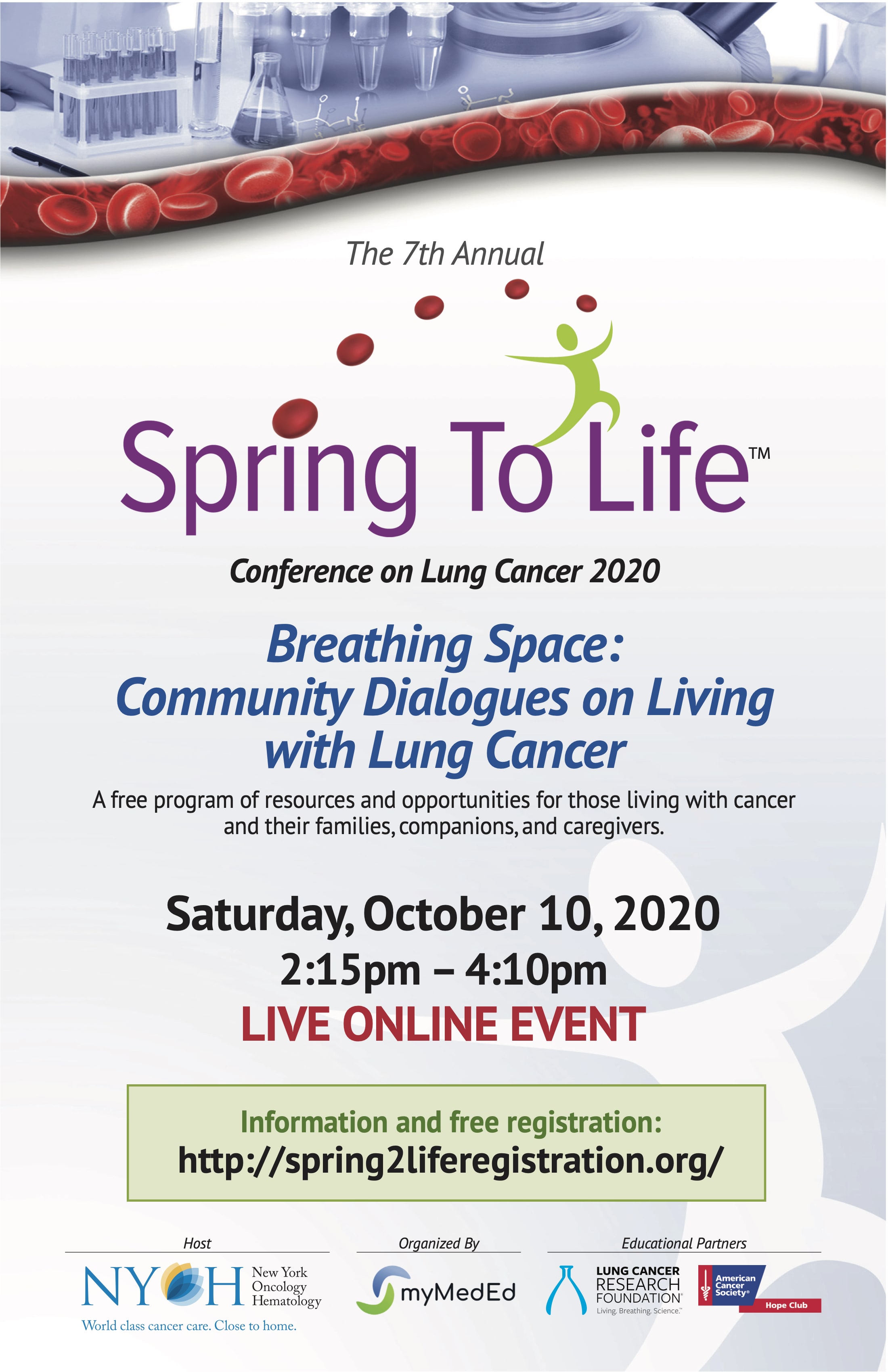 All NYOH patients are invited to "Breathing Space: Community Dialogues on Living with Lung Cancer."
This free event is part of the 7th annual Spring to Life, an annual cancer conference. The event is open to patients, survivors, families and caregivers and will include resources and opportunities for those living with lung cancer.
Those who sign up will receive a free Patient Care Kit courtesy of the Lung Cancer Research Foundation (LCRF), to support you through your lung cancer journey. The kit includes a LCRF tote bag filled with personal care items and a copy of LCRF's book, Living with Hope.
The event will be held online, Saturday, October 10, 2020 from 2:15pm - 4:15pm
Register today:
https://cmersvp.com/s2l-patient-program/