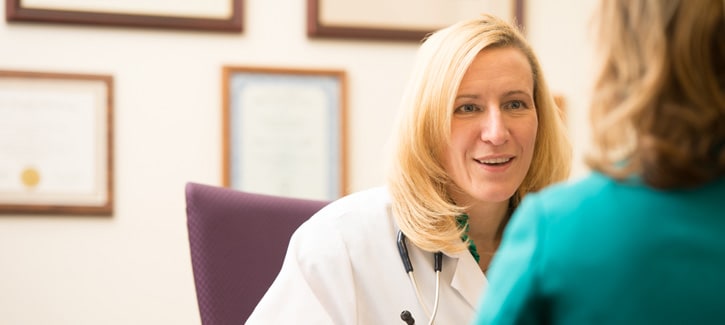 Dr. Karen Tedesco will be answering questions about heredity and breast cancer at a FREE program hosted by Centro Civico on Tuesday, November 5, 2019 from 6:30pm – 7:30pm.
Dr. Tedesco, a medical oncologist and hematologist, sees patients at NYOH's Amsterdam office. She also serves as program director for NYOH's Hereditary Risk Assessment Program and as chief investigator for breast cancer studies in NYOH's clinical research program.
Watch a video with Dr. Tedesco explaining hereditary risk assessment.
The Centro Civico event is free, but registration is required. Please call: 518-770-6827.
Learn from the expert: Dr. Karen Tedesco on Hereditary Issues in Breast Cancer
Tuesday, November 5, 2019
6:30pm – 7:30pm
Centro Civico Community Room
143 East Main St.,
Amsterdam, NY 12010