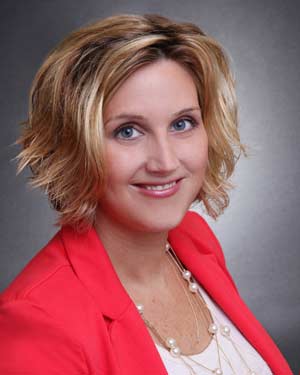 New York Oncology Hematology, P.C. (NYOH), the region's leading provider of community-based cancer care services, has named Megan E. Farrar, R.T., Director of Radiation & Imaging Services. In this role, Farrar oversees radiation and imaging services for all seven of NYOH's offices. This includes a $3 million investment in state of the art radiation technology and renovations at NYOH's Amsterdam Cancer Center, at 1700 Riverfront Center.
Farrar joined NYOH in 2004 and was promoted to Chief Radiation Therapist in 2007. She previously worked for St. Peter's Hospital Cancer Center and Glens Falls Hospital.
Farrar is a graduate of Florida Hospital College of Health Sciences, SUNY Upstate Medical University in Syracuse, NY and the Glens Falls Hospital Radiologic Technology Program.
She lives in Malta.