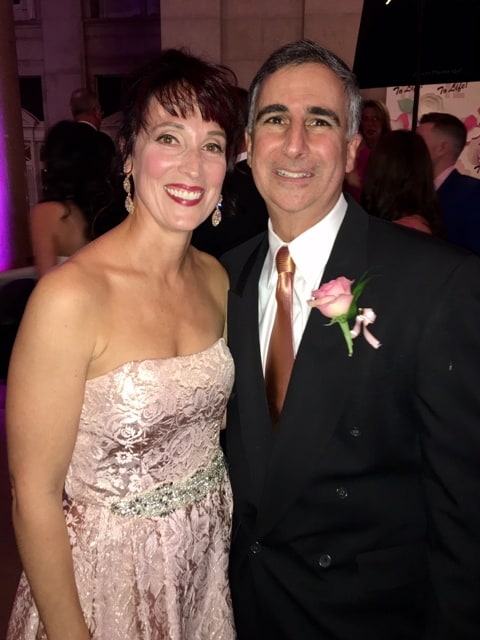 Rufus Collea, MD, Medical Director of NYOH and medical oncologist focused exclusively on the treatment of breast cancer, was recently recognized by To Life!, a breast cancer support and education organization.
As the recipient of the 2017 "Community Advocate Award, " Dr. Collea was also acknowledged for his work as Chief Medical Officer of the American Cancer Society in the Capital Region.
Since 2005, To Life! has held the Pink Ball to benefit women and families in our community affected by breast cancer with special recognition for outstanding service.
Right: Dr. Collea is congratulated by his wife, Tracy.
Below: Celebrating Dr. Collea's recognition are, from left to right in front row: Dr. Madhavi Kambam; Dr. Makenzi Evangelist; Dr. Courtney Bellomo; Sharon and Dr. Mike Willen. Back row: Dr. Todd and Jill Doyle; Dr. Rufus and Tracy Collea; Drs. Justin and Erin Juliano.