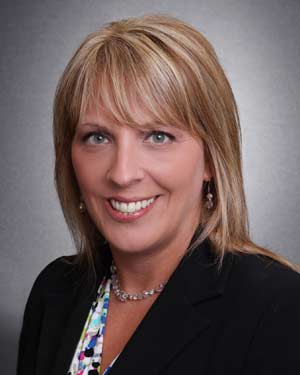 New York Oncology Hematology, P.C. (NYOH), the region's leading provider of community-based cancer care services, has named GerryAnn Currier, RN, OCN, Manager of Clinical Research. In this position, Currier oversees dozens of clinical and research trials through USOncology Network, National Cancer Institute, Dana Farber Cancer Institute and private pharmaceutical companies. The trials are administered to patients across NYOH's offices.
New York Oncology Hematology manages the region's largest, most comprehensive clinical and research trial operation. Over the past twenty years, NYOH has played a pivotal role in the FDA approval process of 24 new anticancer drugs.
Currier joined NYOH in 2007 as a Clinical Research Coordinator. She previously worked for the Capital Region Progressive Medicine and Longevity Practice of Stuart I. Erner, MD; Albany Regional Comprehensive Hemophilia and von Willebrand Treatment Center at Albany Medical College; Home Medical of America and the Children's Hospital at Albany Medical Center.
Currier is a graduate of Maria College and SUNY Plattsburgh. She lives in Guilderland.