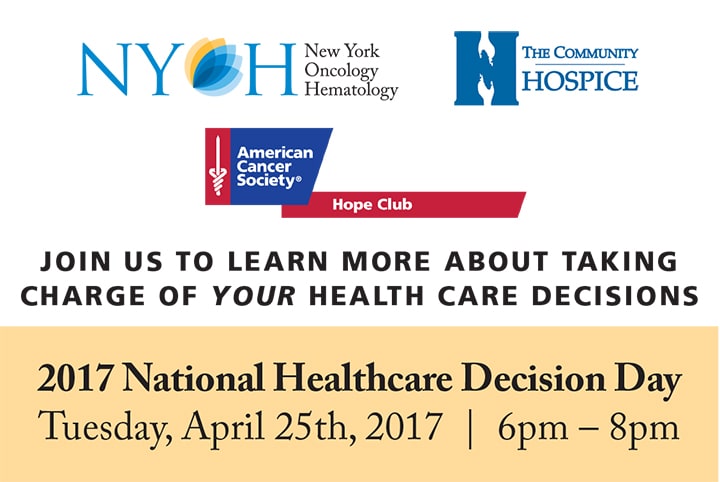 NYOH patients are invited to a special event on Tuesday, April 25th to learn more about taking charge of health care decisions.
This FREE event, at the American Cancer Society Hope Club, will include a panel discussion, moderated by NYOH's Dr. Courtney Bellomo. Patients, caregivers and family members are invited to attend. There will be an opportunity to ask questions. Seating is limited -- call the Hope Club to reserve your spot: 518-220-6960.
National Healthcare Decisions Day was created to help people across the U.S. understand the value of advance healthcare planning.
NYOH is proud to partner with The Community Hospice and American Cancer Society to provide our patients with valuable learning opportunity.