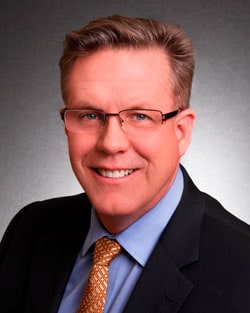 New York Oncology Hematology (NYOH), an affiliate of The US Oncology Network, today announced the appointment of Edwin Graham to the position of Northeast Regional Senior Vice President for The US Oncology Network. In his new role, Graham will continue to work with NYOH and other affiliates in The Network, helping practices better serve patients through partnerships, expansion of services and other growth initiatives. He will also pursue new opportunities for cancer practices across the Northeast to join one of the nation's leading networks of cancer care providers. NYOH, which is united with 1,000 oncology physicians from across the country, is the Capitol Region's leading provider of community-based, physician-owned cancer care services.
"Ed's commitment to high performance and consistent leadership have helped NYOH continue its mission of reducing the incidence of cancer and blood diseases through earlier detection and intervention, and by offering patients the most appropriate, evidence-based treatment options," said Michael V. Seiden, M.D., Ph.D., Chief Medical Officer for The US Oncology Network. "Ed's depth and breadth of experience make him an excellent choice to manage the expansion of cancer practices across the Northeast, and lead our effort to continually offer the oncology community the most therapeutic benefit available."
Graham, who has more than 30 years of experience as a health care executive, took the reins as Executive Director of NYOH in 2012, and during his tenure oversaw significant growth for the NY Capitol Region-based cancer care provider. Under his leadership, NYOH hired six new physicians with ongoing recruitment and invested more than $5 million in new technology. Most recently, Graham and his team announced construction of a brand new, 28,000 square foot Clifton Park Cancer Center, to open in 2015.
Prior to joining NYOH, Graham served as Vice President for the Community Health Care Association of New York State before joining NYOH. As the former CEO of Gilda's Club of the Capital Region, he oversaw the successful merger with the American Cancer Society. Ed has also held executive leadership roles at the Foundation for Quality Care, Kaiser Permanente and the former Child's Hospital. He was also appointed by Governor David Paterson to the New York State Hospital Review and Planning Council.
"I'm thrilled to take a position that allows me to continue to grow cancer care resources for patients while still emphasizing the importance of bringing evidence-based, high quality care to patients close to home," said Graham.