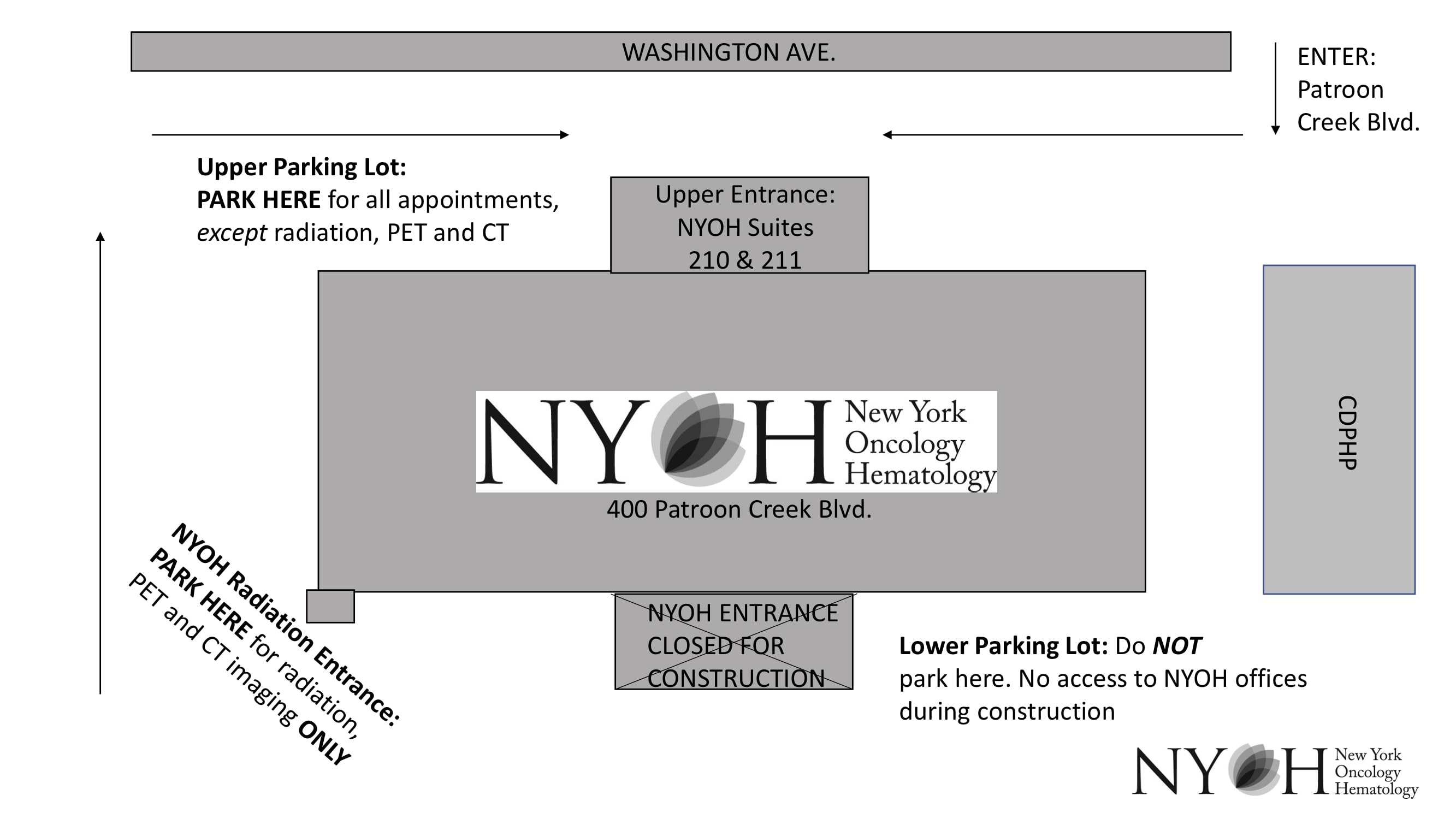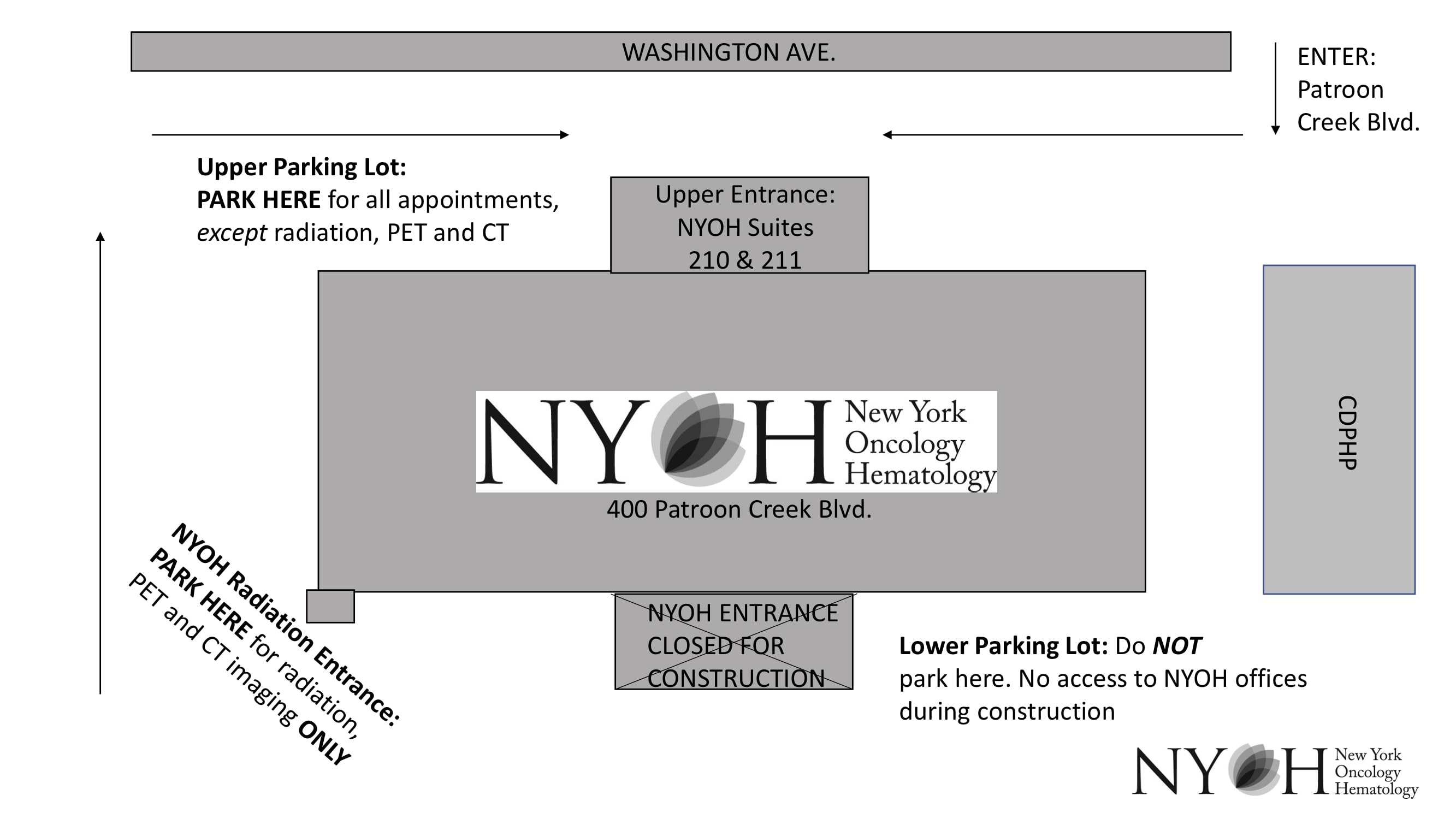 Due to renovations at our Patroon Creek office, patients should use the upper lot entrance (photo below) and proceed to Suites 210 and 211 for appointments. At this time, our regular entrance in the lower lot is closed.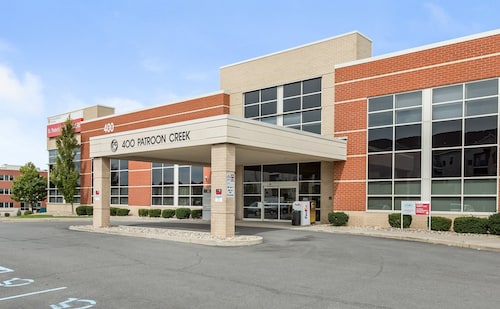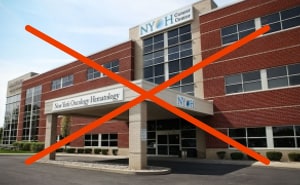 NYOH Entrance: Suites 210 and 211
This includes patients who are coming from our Albany Medical Center Offices.
Prescriptions may also be picked up in these locations.
Radiation, PET and CT imaging patients: Please continue to use the separate Radiation Entrance, located in the lower lot, at the southeast corner of the building (photo below)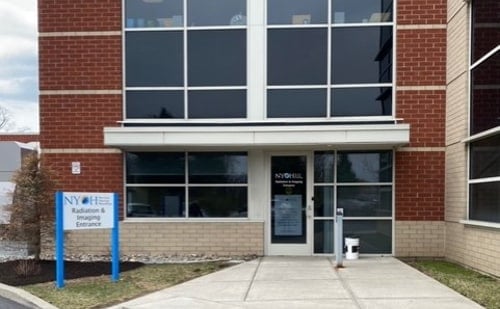 NYOH Radiation Entrance
Drop-off and Pick-up: You may use the convenient portico for easy front-door drop off. There will be staff and signs inside the lobby to assist you in getting to our temporary offices.
No visitors: To limit the risk of coronavirus exposure for both patients and staff, no visitors may accompany patients to their appointments. NYOH is providing staff at the building entrance to guide patients to their appointments and wheelchairs are available.
Caregivers may not wait inside the building, but are asked to wait in their cars or nearby until called to pick up a patient.
We apologize for any inconvenience and thank you for your cooperation as we take steps to ensure the safety of our patients and staff during this challenging time.