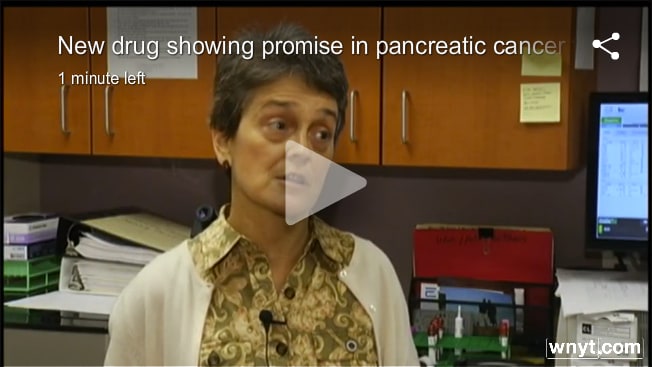 Regina Resta, MD, an NYOH medical oncologist/hematologist, recently spoke with Newschannel 13 health reporter Benita Zahn about FDA approval of a new pancreatic cancer drug, Onyvide. With the region's largest clinical research program, NYOH had two local patients participate in the successful drug trial.
Ellen Sangedorph, a patient of NYOH's David Schaffer, MD, Ph.D., was also interviewed. She is currently enrolled in a new clinical trial for kidney cancer.
Over the past two decades, NYOH patients have participated in more than 500 clinical research trials, leading to 39 FDA approved cancer therapies.